RadioCity was a special season of participatory radio, sound art, performance and broadcast in the Learning Gallery at Tate Britain.
http://www.tate.org.uk/whats-on/tate-britain/eventseries/radiocity
RadioCity was devised in collaboration with artists Marion Harrison and Harold Offeh, and Tate's Early Years and Families team.
RadioCity projects were broadcast on Resonance 104.4 FM every Tuesday at 16.00 throughout the project.
<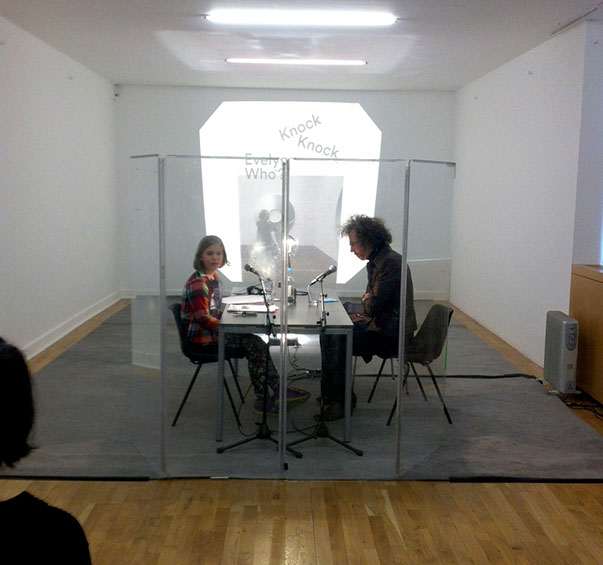 "Knock, Knock, Evelyn Who?", 2015
Evelyn Shlomowitz interviews Martin Creed
(Project: Serge Vuille & Nefeli Skarmea)
Sonic Blind Dates, 2014
Sophie Mallett
Radio City
Introduction to Artists/FM Broadcast
Marion Harrison, 2014